South Africa is a country experiencing rapid economic growth, and various industries contribute to its success. However, one sector stands out as the fastest growing business in South Africa: the technology sector. This dynamic industry encompasses companies involved in cloud computing, software development, and e-commerce services. The technology sector's remarkable growth in South Africa can be attributed to the increasing adoption of technology by businesses and consumers alike.
The Rapidly Growing Technology Companies
Several technology companies are leading the charge in South Africa's fast-growing tech sector. Let's take a closer look at a few of them:
Deimos Cloud
As a prominent cloud computing company, Deimos Cloud offers a comprehensive range of services, including Infrastructure as a Service (IaaS), Platform as a Service (PaaS), and Software as a Service (SaaS). They provide innovative cloud solutions to businesses of all sizes, empowering them with scalable and flexible infrastructure.
Bluesky Digital Solutions
Specializing in custom software development, cloud-based solutions, and mobile app development, Bluesky Digital Solutions helps businesses leverage cutting-edge technology to meet their unique needs. Their expertise in developing tailor-made software solutions sets them apart in the industry.
Northam Platinum Holdings
While traditionally associated with the mining industry, Northam Platinum Holdings is investing heavily in technology to enhance its mining operations. By embracing technological advancements, Northam Platinum Holdings aims to optimize efficiency, safety, and sustainability in the extraction of platinum group metals (PGMs).
Vertice Medtech Holdings
Vertice Medtech Holdings is a medical technology company dedicated to improving healthcare delivery in South Africa. They develop and market medical devices that leverage technology to enhance patient care, diagnosis, and treatment.
Routed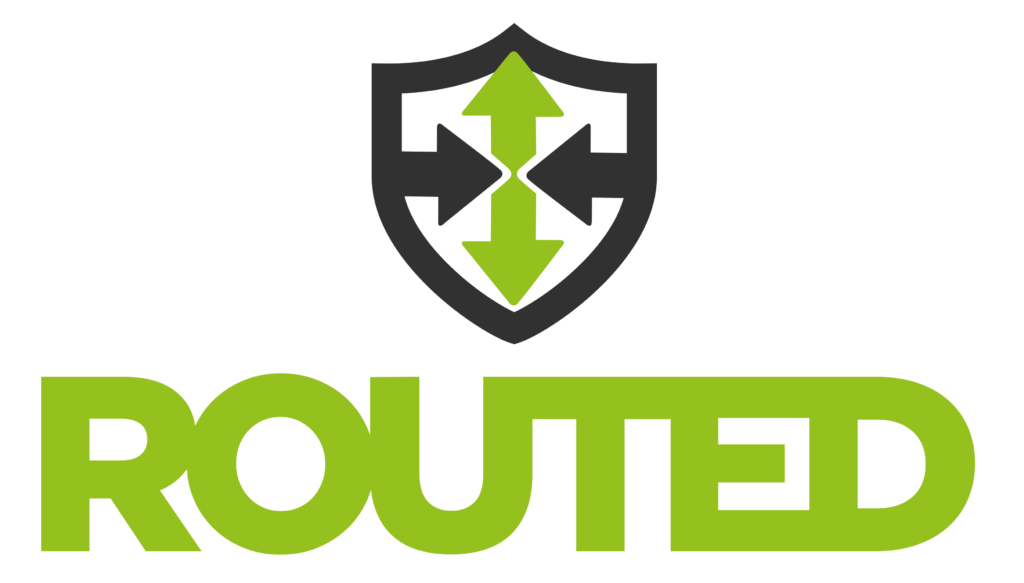 Routed is a leading provider of cloud computing services in South Africa. Their offerings include data center extension, disaster recovery, and application development. Routed assists businesses in harnessing the power of the cloud to streamline operations, enhance data security, and drive innovation.
These companies exemplify the growth and innovation within South Africa's technology sector. However, they are just a fraction of the numerous tech companies flourishing in the country.
Other Rapidly Growing Sectors in South Africa
While the technology sector stands out as the fastest growing business in South Africa, several other sectors are experiencing significant growth as well:
Fintech: Fintech, the intersection of finance and technology, is gaining traction in South Africa. Startups and established companies are leveraging technology to provide innovative financial services, such as digital payments, online lending, and investment platforms.
Renewable Energy: South Africa is committed to reducing its dependence on fossil fuels and transitioning to renewable energy sources. The renewable energy sector is expanding rapidly, offering opportunities for businesses involved in solar, wind, and hydro power systems.
Construction: With the country's ongoing infrastructure development, the construction sector is thriving in South Africa. The demand for commercial and residential properties, coupled with public infrastructure projects, fuels the growth of this industry.
Healthcare: The healthcare industry is experiencing significant growth, driven by an aging population and increasing demand for quality healthcare services. Businesses that provide healthcare products, services, or technology are well-positioned to thrive.
These sectors demonstrate substantial growth potential due to factors such as increasing demand, government support, and technological advancements. Entrepreneurs seeking business opportunities in South Africa should carefully consider these flourishing sectors.
Industries that Generate the Most Revenue in South Africa
While the fastest growing businesses in South Africa showcase exciting potential, it's also essential to highlight the industries that generate significant revenue in the country:
Mining: The mining industry holds the top position as the largest industry in South Africa, contributing substantially to the country's economy. This industry encompasses the extraction of various minerals, including gold, platinum, diamonds, and chromium.
Financial Services: The financial services industry plays a pivotal role in South Africa's economy, comprising banks, insurance companies, and investment firms. These institutions provide essential services that facilitate economic growth and development.
Manufacturing: The manufacturing industry in South Africa encompasses the production of diverse goods, such as automobiles, appliances, and clothing. This sector is a major employer, driving economic growth through both domestic consumption and exports.
Retail: The retail industry is a significant contributor to South Africa's economy, serving as the avenue for selling goods to consumers. This industry creates numerous employment opportunities and stimulates economic activity.
Tourism: South Africa's rich natural beauty, diverse culture, and historical sites make it a popular tourist destination. The tourism industry experiences substantial growth, attracting visitors from around the globe and contributing to economic development.
These industries represent the cornerstones of South Africa's economy, providing substantial revenue and employment opportunities.
As a thriving economy, South Africa imports a wide range of products to meet its needs. The top 10 imports by value are as follows:
Mineral fuels including oil (22.7%)
Machinery including computers (11.2%)
Electrical machinery, equipment (9.3%)
Vehicles (7.5%)
Plastics, plastic articles (2.9%)
Pharmaceuticals (2.3%)
Iron and steel (2.2%)
Textiles and textile articles (2.1%)
Food and beverages (2.0%)
Paper and paperboard (1.9%)
South Africa sources these imports from various countries, but its top five trading partners are China, Germany, India, the United States, and Saudi Arabia. These imports support multiple sectors within South Africa, including manufacturing, transportation, and energy.
Profitable Businesses in South Africa
South Africa offers numerous opportunities for profitable businesses. Here are some sectors with significant potential:
E-commerce: The burgeoning e-commerce market in South Africa presents ample opportunities for businesses to provide innovative and convenient online shopping experiences to consumers.
Renewable Energy: With the country's commitment to reducing reliance on fossil fuels, businesses offering solar, wind, or hydro power solutions are well-positioned for success.
Tourism: South Africa's status as a sought-after tourist destination creates avenues for businesses providing accommodation, transportation, and tourism-related services.
Real Estate: The robust South African real estate market offers opportunities for businesses involved in brokerage, appraisal, property management, and related services.
Agriculture: South Africa's agricultural sector plays a vital role in both domestic and international markets. Businesses providing agricultural products, services, or technology are poised for profitability.
To maximize the profitability of a business in South Africa, various factors come into play, including the quality of the product or service offered, the strength of the marketing and sales team, the efficiency of the operations team, and access to funding.
If you are considering starting a business in South Africa, conducting thorough market research and identifying a market need that aligns with your passion are essential. With meticulous planning and execution, any business can find success and profitability in South Africa's thriving economy.
Wrap!
In conclusion, the technology sector stands out as the fastest growing business in South Africa. Additionally, other sectors such as fintech, renewable energy, construction, and healthcare are experiencing rapid growth.
Industries that generate significant revenue in South Africa include mining, financial services, manufacturing, retail, and tourism.
South Africa's top imports encompass mineral fuels, machinery, electrical equipment, vehicles, and plastics. Lastly, profitable businesses in South Africa span e-commerce, renewable energy, tourism, real estate, and agriculture.
By understanding the market, leveraging innovation, and delivering high-quality products or services, entrepreneurs can thrive in South Africa's dynamic business landscape.
Read also: